Yesilyurt
Founder And Honorary President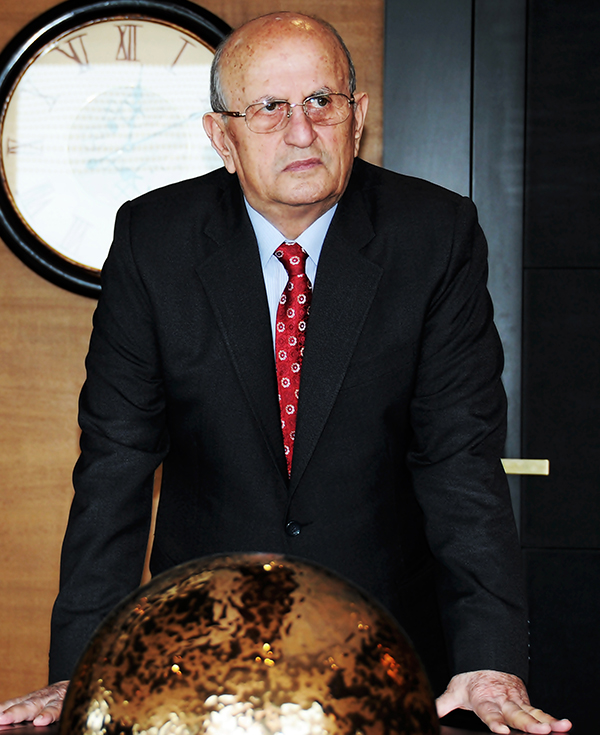 Cemal Yeşilyurt was born in 1938 in Yemişalan village of Trabzon's Of district, as the fourth son of a family with six children. He completed his primary and secondary education in Of.
Cemal Yeşilyurt, who enrolled in Trabzon High School for his high school education at his father's request, got his father's consent, like his father and brothers, and left the school after a year to engage in trade.
Working with his father from 1957 to 1959, he learned the tricks of commerce. This period is of great importance to him to understand the importance of honesty, hard work and customer relations in trade.
After two years of helping his father, he left his father's shop to perform his military service. After completing his military service in Erzurum, Yeşilyurt returned to his hometown; and his father gave him one of the most popular trucks of the time, on the condition that he repays 5 thousand TL per month in a 30-month term. Thus, Cemal Yeşilyurt started working with the appetite of satisfying his dream of making money.
"To be successful in life, it is necessary to be honest, work hard, believe in what you do, do what you love and set goals for what you would do."
As was his dream, he traveled to many cities of Turkey with his own truck, at the wheel, struggling with the difficult conditions of the time, regardless of summer and winter, from mountains to hills, and paid his father the debt of 150 thousand liras at the end of 30 months.
"The path of life is not straight, sometimes you encounter potholes and obstacles, but if you are patient and persevere with determination, you can overcome any difficulty."
At that time, he moved to Karabük, one of the centers of heavy iron and steel industry, where heavy tonnage trucks were sought after and also where his brothers were living. With the strength of being together with his siblings, he continued to grow and develop his profession day by day.
Honorary president of Yeşilyurt Group, Cemal Yeşilyurt, , who started as a truck driver and laid the foundations of Yeşilyurt Iron and Steel Factory in 1970 with his brothers, passed away on 26 November 2020 at the age of 82.